Article
Leach 100
Celebrate 100 years with Leach Pottery
The Leach Pottery, based in St Ives, is one of the most respected and influential potteries in the world. Founded in 1920 by Bernard Leach & Shoji Hamada it has shaped Studio Pottery in the UK and beyond as potters from across the world have come to Leach Pottery to train. Bernard Leach is famed for using the Raku technique. After seeing the fast and dramatic method of firing at a Raku Party in Japan, Bernard Leach was inspired to pursue pottery.
The Leach Pottery continues St Ives's long artistic tradition that began in the late 19th Century, and today, the Leach Pottery Studio, Museum and Gallery continue developing Bernard Leach's historic legacy.
This year join Leach Pottery as they celebrate 100 years. From free family activities, internationally-significant exhibitions, to artist residencies, there is something for everyone to get involved in.
Celebration Weekend including National Raku Party: 15 – 17 May 2020
Take part in the official launch of Leach 100 through a weekend of exciting, free hands-on clay activities. There will be pottery demonstrations, special exhibition viewings, a tree-planting ceremony, and the National Raku Party.
The celebrations begin on 15 May as the Leach Pottery welcomes the Mayor of Mashiko and Ministers from the Japanese Embassy. The Leach Pottery will take part in the Sakura Cherry Tree Project, which will see thousands of cherry trees being planted across the UK. The Leach Pottery will proudly plant 5 of these trees onsite with the Mayor and Ministers. 15 May will also see the opening of an exhibition of new work by Tomoo Hamada, grandson of Leach co-founder Shoji Hamada, and a special viewing of the Century of Connections exhibition.
On 16 & 17 May the whole site will be free to enter as Leach Pottery host a Raku Party, and there will be a number of bookable Raku workshops over the weekend. Spaces are limited but the spectacular firings will take place regularly and are available for all to watch.
On 17 May, international ceramic artist Tim Andrews will deliver a demonstration and talk. Throughout the weekend there will also be demonstrations led by the Pottery's Studio team, as well as hands-on Messy Clay Play for all, film showings and lots of other activities to enjoy.
Dig Make Decorate Fire
Join the Leach Pottery to explore where clay comes from and how it is turned into pottery with this series of free hands-on family spring, summer & autumn workshops.
Schools Design Challenge
Get your class involved in our Schools Challenge by designing 'pot for sharing' for the chance of winning brilliant pottery-themed prizes for your school.
Traditional Japanese Tea Ceremony & Cornish Cream Tea Day: July 2020
Experience a peaceful traditional Japanese Ceremony or come along to the garden party and enjoy a classic Cornish Cream Tea.
Pop-Up Shop in St Ives
Look out for the Leach Pottery's Pop-Up Shop in St Ives. Locations and dates to be announced soon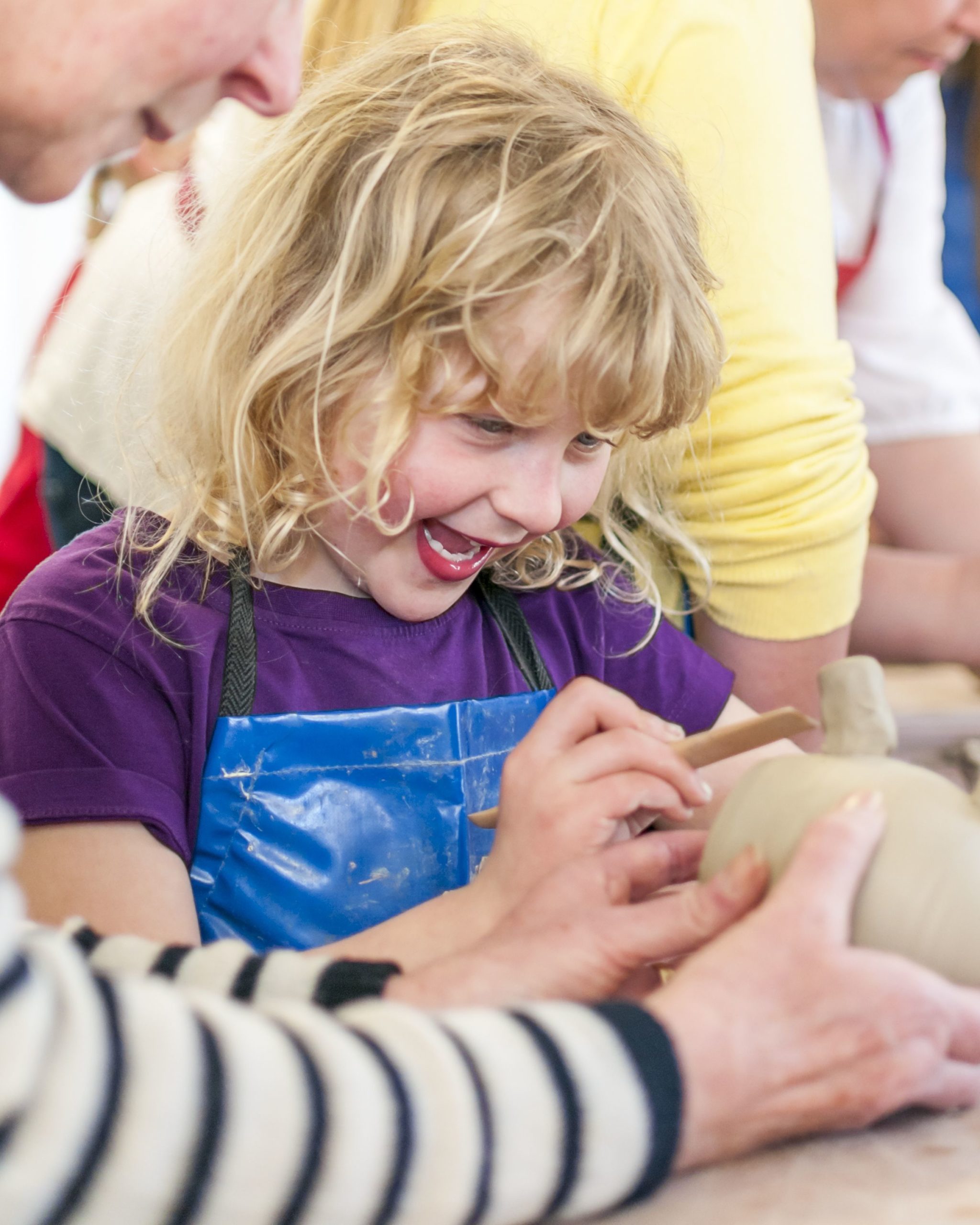 Exhibitions
Leach Studio Potters: 100 Years On 15 February – 10 May
The exhibition celebrates the rich creative talents of the potters who produce the iconic Leach Standard Ware. A diverse body of work, from functional ware to sculptural pieces, whose aesthetic interweaves with one another and the wider Leach Pottery. The exhibition will feature: Roelof Uys, Callum Trudgeon, Annabelle Smith, Britta James, Matthew Foster & Laurence Eastwood.
Century of Connections Exhibition 21 March – 7 November 2020
An exhibition exploring the friendships and connections at the heart of the Leach Pottery's story. These countless remarkable connections span the globe, beginning in the spirit of exchange and friendship that resounds in the story of the Pottery's founding by Bernard Leach and Shoji Hamada – lifelong friends who became world-renowned artist-potters.
Tomoo Hamada Exhibition 16 May – 12 July 2020
An exhibition of new work by Tomoo Hamada, the grandson of Leach Pottery founder, Shoji Hamada. This exhibition will showcase new pots made during Tomoo's April 2020 Leach Pottery residency.
Tomoo Hamada
Other exhibitions across the year include:
John Leach Solo Exhibition, 18 July – 27 September
Pottery & People Exhibition, December 2020 – March 2021
Annabelle Smith: Apprentice, 3 October – 12 November
Residency Exhibition, December 2020 – February 2021
Jeff Oestreich, December 2020 – March 2021
Kiln Installation
Leach 100 Commissions
There are also a range of other exhibitions in Cornwall, as well as in the UK and Internationally, to celebrate Leach 100. See the exhibitions happening further afield here.
See all of the events taking place to celebrate Leach 100 here
Cover image: Image Kindly Provided by the Crafts Study Centre University for the Creative Arts
---
ABOUT LEACH POTTERY
The Leach Pottery is considered by many to be the birthplace of British studio pottery. One of the great figures of 20th century art, Bernard Leach played a crucial pioneering role in creating an identity for artist potters across the world.
Facebook | Twitter | Instagram