Article
Venues & Experiences: Re-Opening News
As we begin to emerge from Lockdown attractions & experiences are starting to open their doors to a limited number of visitors each day. We'll keep this list updated with opening times, booking information, and social distancing measures to ensure you can visit safely.

Please abide by current restrictions. This magazine post is currently for residents of Cornwall and those able to safely travel between their home and the destination in one day.

Please postpone any visits you plan to make if you or any other member of your household has displayed any Covid-19 symptoms in the last 14 days.
Cornish Seal Sanctuary – open now
Open 10am – 5pm on Friday – Sunday.
Tickets with timed arrival must be pre-booked before your visit
Staff will be wearing PPE and there is protective equipment in place to keep staff and guests safe
There is an enhanced cleaning regime and hand sanitiser stations around the site
There is a one-way system in the grounds
Toilets and baby changing facilities are open with extra safety measures in place.
The café is open for takeaways, and the shop is also open. Please use card payment when possible.
Please visit the Cornish Seal Sanctuary website for further information.
Cornwall Segway – open now
They are located at Atlantic Reach but with their own car park and away from the main site.
There will be one group per session.
The entire session will be outside in the open air with no indoor spaces (this includes no toilets or office/reception)
The Segway's will be full sanitised after each session and there is hand gel for participants
Please bring your own helmet if possible. Helmets available from Cornwall Segway will be fully sanitised after each use
ALL sessions must be pre booked and paid for on the website. They are available via phone and email for questions.
Please visit the Cornwall Segway Website for further information to help plan your visit.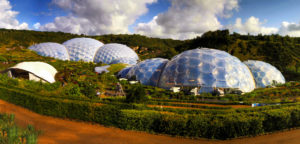 Eden Project – open now
Open from 10am – 4pm, 7 days a week.
Every visitor will need to reserve a time slot for their visit, including those who are admitted for free, such as personal carers, under-fives, Members, Passholders, and anyone who works in the NHS or the care industry (to whom Eden are currently granting free access). Book your time slot at www.edenproject.com.
Eden have operating procedures, cleaning schedules, protective screens & barriers, and one-way systems to help manage social distancing.
Take-away food and drink is available from outlets around the site, including teas, coffees, savouries and ice cream.
Some of the site is not yet open. Currently not open to visitors is: Rainforest Biome; Mediterranean Biome; indoor restaurants and cafés; The Core education centre; Visitor Centre buildings; shops; galleries (in The Core, the Stage, Invisible Worlds); the Land Train; park and ride service; certain toilets; play equipment; dog shelter; Hangloose adventure activities.
Please visit the Eden Project website for further information to help plan your visit.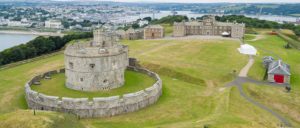 English Heritage – partially open
Please visit the English Heritage website for further information.
Galleries – see links below
Follow the individual links below to find out more about galleries re-opening in Cornwall.
Yew Tree Gallery – opening 4 days a week from 8th July
Tate St Ives – re-opening on 27th July
Lappa Valley – open 4th July
Pre-booking is required
Admission time slots are released two weeks in advanced of your desired visit date.
Please visit the Lappa Valley website for more information.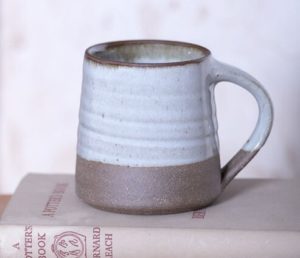 Leach Pottery Shop – open now
Shop will reopen by appointment on 10am, Monday 15 June.
To book a time-slot call 01736 799703 or email [email protected]
The online shop is open.
Please visit the Leach Pottery website for further information.
Lost Gardens of Heligan – open now
Open from 9am – 6pm, Wednesday – Sunday.
Garden entry tickets are available from 9am-4pm. Please note that the 9-10am early morning garden entry slots are reserved for Heligan Members (not Local Pass Holders) and for NHS staff from the local community.
Each visitor is required to pre-book tickets online through www.heligan.com or calling 01726 845100 (select option 6). This includes Heligan Members and Heligan Local Pass Holders.
Tickets will be available to pre-book 7 days in advance of your visit and visitors are required to book a time slot for your visit to help maintain social distancing.
Social distancing measures are in place throughout the whole site. These will be marked out to enable safe access to the Ticket Office, and there are signs, arrows, and instructions in The Gardens. Some parts of The Gardens are now operating a one-way access system, some Garden and Estate buildings remain closed, and The Jungle boardwalk is to be explored in an anti-clockwise direction.
The Heligan Kitchen is currently closed however, the Field Carpark Horse Box facility is open to offer hot and cold drinks, and a selection of cake and sweet treats, and The Steward's House Tearoom is open for light refreshments.
Please visit the Lost Gardens of Heligan website for further information to help plan your visit.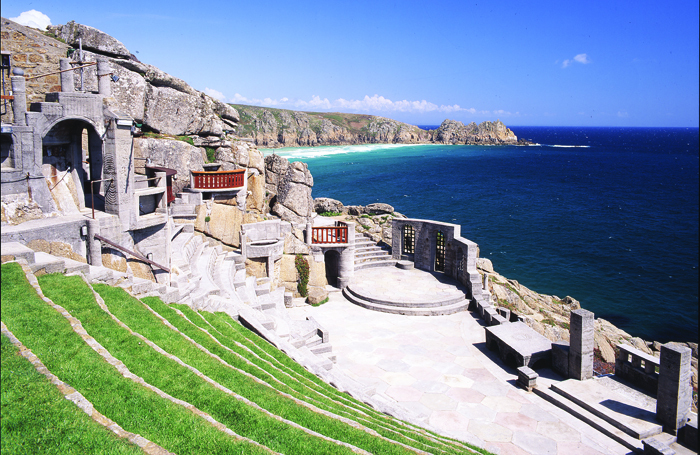 Minack Theatre – open from 4th July
The Minack Theatre plan to reopen from 4th July. Entry will be by advance booking of a specific time slot only.
The theatre auditorium, backstage walkway and the theatre gardens will all be open to the public.
Indoor spaces will not be open to the public at this time, except for the toilets, so the gift shop, café and exhibition will be closed.
Advance booking tickets include free readmission for a visit during the next twelve months.  If you wish to visit a second time, you will still have to book a time slot in advance and tick the free readmission box.
Hot and cold drinks, ice creams, homemade cakes, cream teas, pasties and light snacks will be available as takeaway items from the information shack in the carpark and the Terrace inside the theatre.
To find out more please visit the Minack website.
National Trust – partially open
Various outdoor spaces are open to the public, while historic houses and some gardens remain closed.
Follow the individual links to find out how to book your visit at the following National Trust gardens & outdoor spaces
Please visit the National Trust website for further information.
Newquay Zoo – open from 1st July
Newquay Zoo will be open from 10am to 5pm daily.
Pre-book your day tickets and time slot in advance.
There will be protective screening at contact points.
Hand sanitiser is provided at points around the zoo and regular cleaning will be carried out.
All indoor exhibits and outdoor play areas remain closed.
There will be no feeding times or keepers talks to prevent gathering of crowds.
Signage around the zoo will help remind guests and staff of social distancing and handwashing guidelines.
Café Lemur will only be offering a takeaway service only. Other food outlets will be open around the zoo.
First Aiders will be on site.
Some toilet cubicles and sinks are closed to support social distancing so there may be a bit of a wait.
Please visit the Newquay Zoo website for more information to plan your visit.
Pinetum Gardens – open now
Open 10am-2pm, Monday – Friday
All visitors must prebook a slot on the website
Please visit the Pinetum Gardens website for further information.
Trebah Gardens – open now
Open from 10am – 6pm, Saturday to Wednesday
All members and visitors must reserve a timed arrival slot before visiting. Vehicle registration will be checked on arrival and only those booked for that time slot will be permitted entry.
If arriving by foot, please show your ticket or membership card from a safe distance.
Tickets and parking spaces can be booked up until 9am on the day of visiting.
The garden, beach and plant sales are open (contactless payment only), but the cafe, shops and boathouse remain closed.
All routes around the garden are one way, except for access to the beach which will have a traffic light system.
All routes are signposted as maps are not available.
Currently mobility vehicles are not available due to safety reasons. Please call 01326 252200 if you wish to bring your own mobility scooter.
Please visit the Trebah Gardens website for further information to help plan your visit.
Tremenheere Sculpture Gardens – open now
Open from 10.30am – 4.30pm, Wednesday – Sunday.
Tremenheere Kitchen is serving a reduced takeaway only menu from their new outdoor hut and Tremenheere Nursery is also open.
All indoor areas, aside from a standalone toilet block, are closed.
Extra hygiene and safety measures in place across the site to protect visitors and staff alike.
When purchasing tickets at the garden ticket shed a queuing system will be in place to ensure visitors can easily practice social distancing.
Payment needs to be by contactless card payment where possible – cash payments will temporarily not be accepted.
Please visit the Tremenheere website for further information to help plan your visit.
Truro Cathedral – open now
Open from 10am – 3pm daily. Only the Nave will be accessible.
Entry and exit from the cathedral will be limited to the main cathedral doors on High Cross. All other cathedral entrances will remain closed (emergency exits remain available).
Hand sanitiser will be provided on entry to the cathedral.
There will be a steward to welcome you upon arrival. Stewards will also be located at key points around the cathedral. All will be observing strict social distancing and wearing facemasks.
In order to ensure safe distancing is observed only 44 people will be allowed in the cathedral at any one time.
There will be a marked one-way system around the cathedral.
A member of the clergy will be available on the cathedral floor during opening hours. Should you wish to speak to the clergy member, please let one of the cathedral stewards know.
Pricket stands are to be staffed by a volunteer who will facilitate candle lighting. Prayer requests can be given to the Chaplain on duty who will ensure the prayers are read at that day's evening prayer.
Due to current advice, the cathedral toilets will be closed for safety reasons and will not be accessible.
The cathedral will be undertaking a strict daily cleaning regime.
Please visit the Truro Cathedral website for further information to help plan your visit.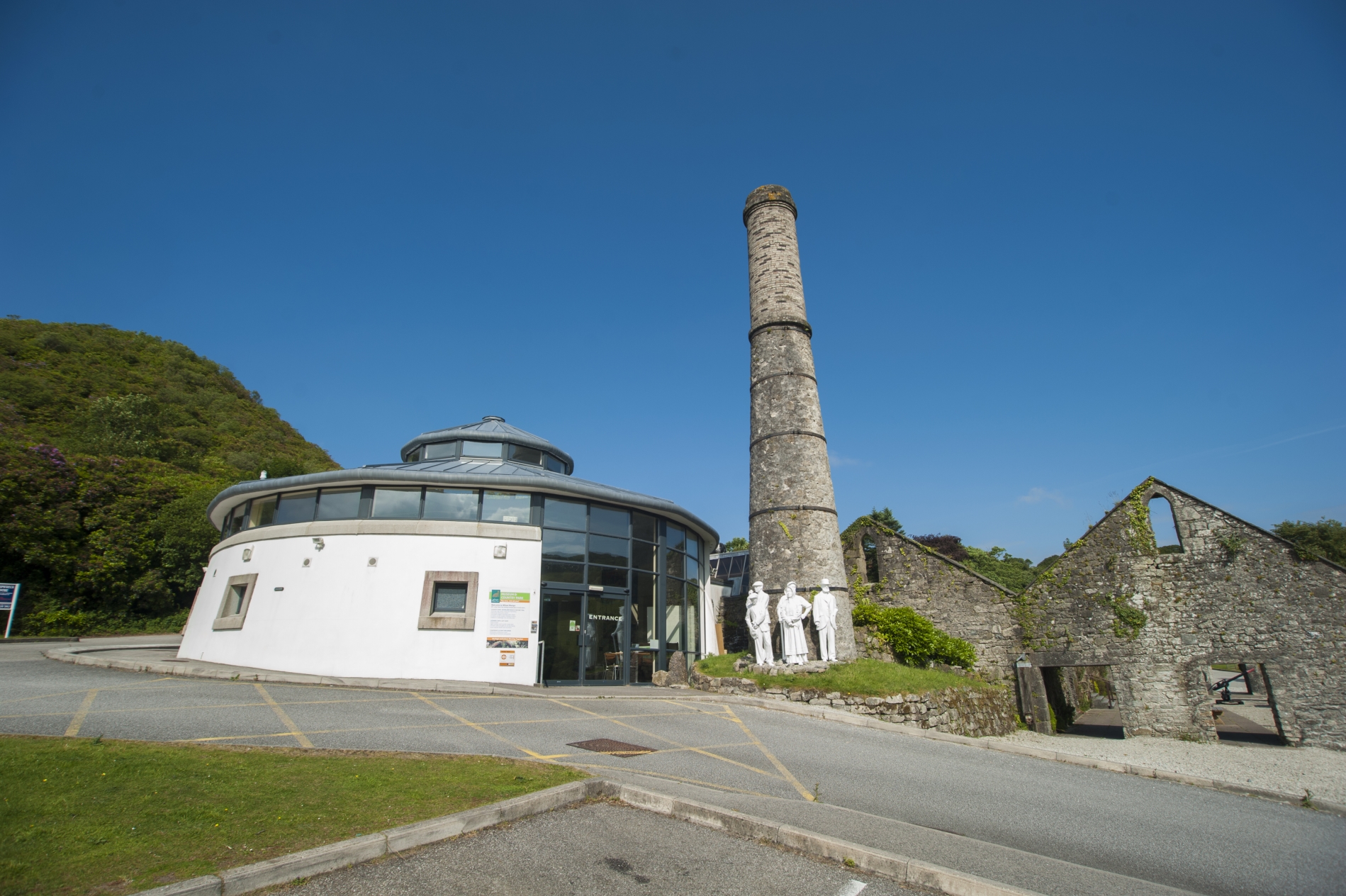 Wheal Martyn – opening early July
Opening hours will be 10.00am – 5.00pm, Sunday to Thursday.
All visitors to Wheal Martyn will need to pre-book timed arrival slots online, including Residents' Pass holders.
Once you arrive, you can stay as long as you like, within our opening hours.
Please ensure you print your tickets or save them on your mobile, ready to show on arrival.
Wheal Martyn are offering free entry to NHS workers, but pre-booking remains essential. This does not include other family members.
Parking will be available in the main car park. If it is not convenient to park in this area, please drive along the front of the main building to the coach park where there is more parking available.
Hand sanitiser stations will be available on arrival.
Safety notices and floor spacing markers will be visible and a visitor guide sheet will help you navigate through Wheal Martyn safely.
The café will be open from 10.30am – 4.00pm Sunday to Thursday, but with a more limited selection of food than usual for the time being.  Takeaway hot and cold food, cakes and pasties will be available.
Cleaning regimes have been enhanced to including regular cleaning of touch points and public spaces, including toilets.
Dogs on leads are welcome throughout the site.
Please visit the Wheal Martyn website for further information to help plan your visit.
---
If your venue is re-opening please get in touch at [email protected]