Article
SALT 2019: Festival of Landscape/Dance
Join Dance Republic 2 this summer for two groundbreaking outdoor performance pieces from international companies, Joss Arnott Dance and Southpaw Dance Company.
SALT, a dance and outdoor performance festival created by Dance Republic 2, is now in it's fourth year having previously produced hugely successful work such as Neptunalia, Shoreline, and Passage for Par. This summer the locations have shifted from beaches and cliff tops to town centers, with two works created specifically to perform in urban environments. This year's dance offerings are no more than 25 minutes long. Artistic Director Antony Waller says "These two shows are some of the best outdoor dance work to be seen in the UK this year. Come and see them they will make your day". So if you find yourself in one of the featured towns, seek them out.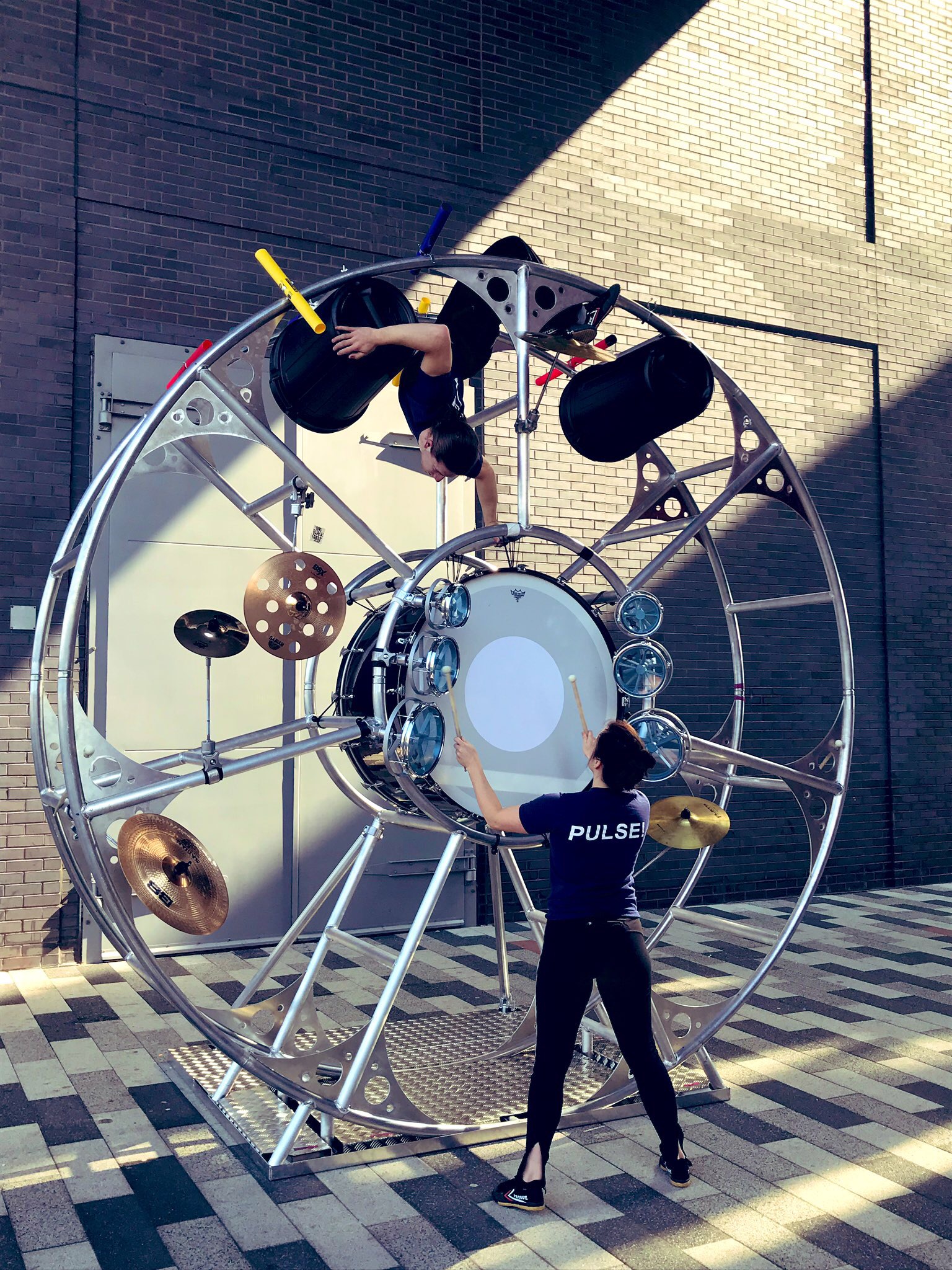 The first production is  PULSE! created by Joss Arnott Dance, an internationally touring, cutting edge, classical contemporary dance company based in West Yorkshire. The company aim to create work that excites audiences of all ages by creating dynamic pieces performed by an athletic and technically brilliant cast. PULSE! showcases these aims, and is performed in and on a giant 4 metre percussive wheel designed by Eleanor Bull and constructed by Rolls Royce. The two dancer/acrobats/musicians move around, climb upon, and hang from the giant wheel. The show is suitable for all ages and after the first performance of the day there is a "stay and play" session where you can meet the performers, try out some of the moves you have just seen, and ask any questions. Pulse can be seen in St Austell, Penzance and Bodmin – see details below.
The second piece is Icarus by Southpaw Dance Company. Since 2013, Southpaw Dance Company has created powerful, joyous performances, from small scale solo work to large scale outdoor spectaculars, creating engaging stories through dance that inspires audiences. Featuring an impressively mythic set of wings, blistering contact work and acrobatic physicality, Icarus is a dance interpretation of the classic myth of the boy who flew too close to the sun. The show is told through Southpaw's distinctive mix of intense physicality and narrative, puppeteering and lifting, and a new lifting harness that allows Icarus to soar 16 feet in the air. Icarus can be seen in Bude, Penzance, Liskeard, St Austell, Falmouth, and Redruth – details below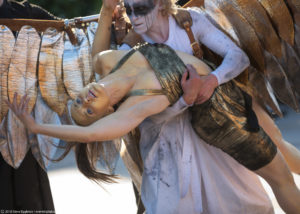 All of the performances are PAY WHAT YOU CAN. There are no tickets, but DR2 encourage audiences to be as generous as they can and at the end of each show there will be a cash bucket collection.
PULSE! Dates:
July 30th St Austell Next to New Look, St Austell 12.30 & 2pm
July 31st Penzance  Jubilee Pool 2 & 6pm – please note there is a £2 admission fee into Jubilee Pool 
August 1st Bodmin Mount Folly 12 noon & 2pm
Icarus Dates:
August 15th Bude Castle Lawn 2pm (specially extended show)
August 17th Liskeard Westbourne Gardens 2 & 4pm Part of Liskeard's Ploughman's Festival
August 18th Penzance on the Prom near Jubilee Pool 2 & 6pm
August 19th St Austell Aylmer Square 12.30 & 2pm
August 20th Falmouth Pier 12 noon & 2pm
August 22nd Redruth Fore Street 12 noon & 2pm
SALT 2019 gratefully acknowledges support from Arts Council England, Feast and Cornwall Council.
---
ABOUT DANCE REPUBLIC 2
Based in Cornwall, they are a creative venture for people who love dance: watching it, doing it, making it, teaching it and writing about it. DR2 produce, present and programme work. They lead the collaborative dance consortium's Cornwall Dance Partnership and Propeller Dance, and create SALT, a festival of landscape and dance.
dancerepublic2.com
This is a paid for feature in partnership with Dance Republic 2