Article
Spring Walk: Portreath to Tehidy
The first of our curated walks, specially chosen for us by iWalk Cornwall.
A circular walk along the rugged North Cliffs, returning via the bluebell woodland of Illogan and Tehidy Country Park. Experience beautiful spring flowers bursting through the windswept coastline as we transition from winter.
Highlights of the walk include:
Rugged coastline along the North Cliffs
Spectacular views over Western Cove and Portreath from Western Hill
Sandy beach at Portreath
Bluebells in Illogan Wood and the North Woods Plantation
The walk follows a byway to Basset's Cove and follows the coast path along the rugged coastline to Portreath, passing the endearingly-named cove of Ralph's Cupboard. The route follows the cliffs behind the beach at Portreath then follows small lanes to Illogan Woods. The route climbs through the wooded valley and emerges near the remains of an old mine. Mining trails then form the route to Tehidy Country Park where the route follows Pine Walk and the Rose Garden to reach the bluebell woods of the North Cliffs plantation.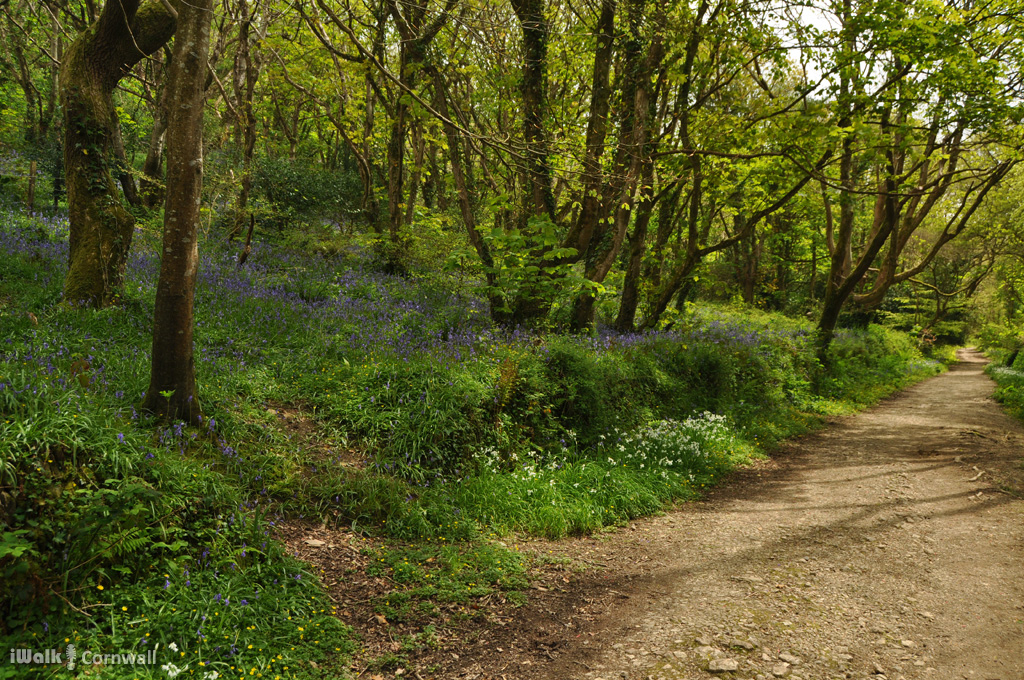 Walk length is 5.2 miles/8.4 km, and is moderate-strenuous, so perfect for a weekend afternoon when you have a bit more time to explore. There are two valleys at Porth-cadjack Cove which both involve a climb: the first has a flight of steps and the second a zig-zag path. The descent from the headland to Portreath is quite steep. After Portreath there is a gradual climb through Illogan Woods and then the remainder of the route is fairly flat.
The walk is suitable for dogs. There is only one stile on the route. As  you approach the end of the mining trail before Tehidy, ensure dogs are on leads as there is often fast traffic.
Recommended Footwear- Walking Boots!
Download the walk via the Google Play or Apple app store. For more information visit the iWalk website.