Article
Walk of the Month: Kit Hill to Kelly Bray
A circular walk in Kit Hill Country Park, given to the county by the Duchy to mark the birth of Prince William and where a midsummer bonfire is lit to celebrate the ancient Celtic Golowan festival.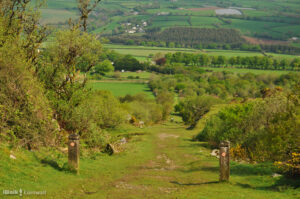 Highlights include:
Panoramic views over southeast Cornwall and the Tamar
Mining heritage
Golowan midsummer bonfire in June
The walk circles the hill to the chimney of South Kit Hill Mine before climbing to the summit where three viewing tables indicate all the places you can see from the summit stack. The walk descends past the North Engine Shaft and quarry and follows the incline of the former tramway to the bottom of the hill. The return route is on lanes and footpaths via Kelly Bray.
Gradients: The main climb on the route is to the top of Kit Hill at the start. After Holmbush Mine, there's a steady climb to reach the road into Kelly Bray. At the end of the walk, there's a fairly gentle climb through two fields to re-enter the Kit Hill country park.
Distance: 5.3 miles – Steepness: Moderate
Footwear: Walking boots
Dogs: There is only 1 stile on the route and it should be OK for most dogs.
The heather is at its peak in August. Also, keep a look out for bilberries alongside the path on the way down to the quarry.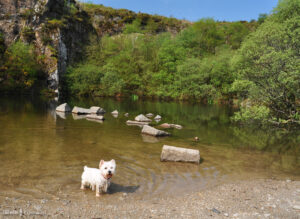 Read more and download the walk here!
---
iWalk Cornwall
iWalk Cornwall is a collection of thoughtfully-crafted circular walks and a guided walks mobile app created by two brothers from Trewarmett who are passionate about the mindboggling number of amazing things in Cornwall.