Article
Walking with Kneehigh
The What's On team went along to explore Kneehigh's latest addition to the 'Walk With Me' app.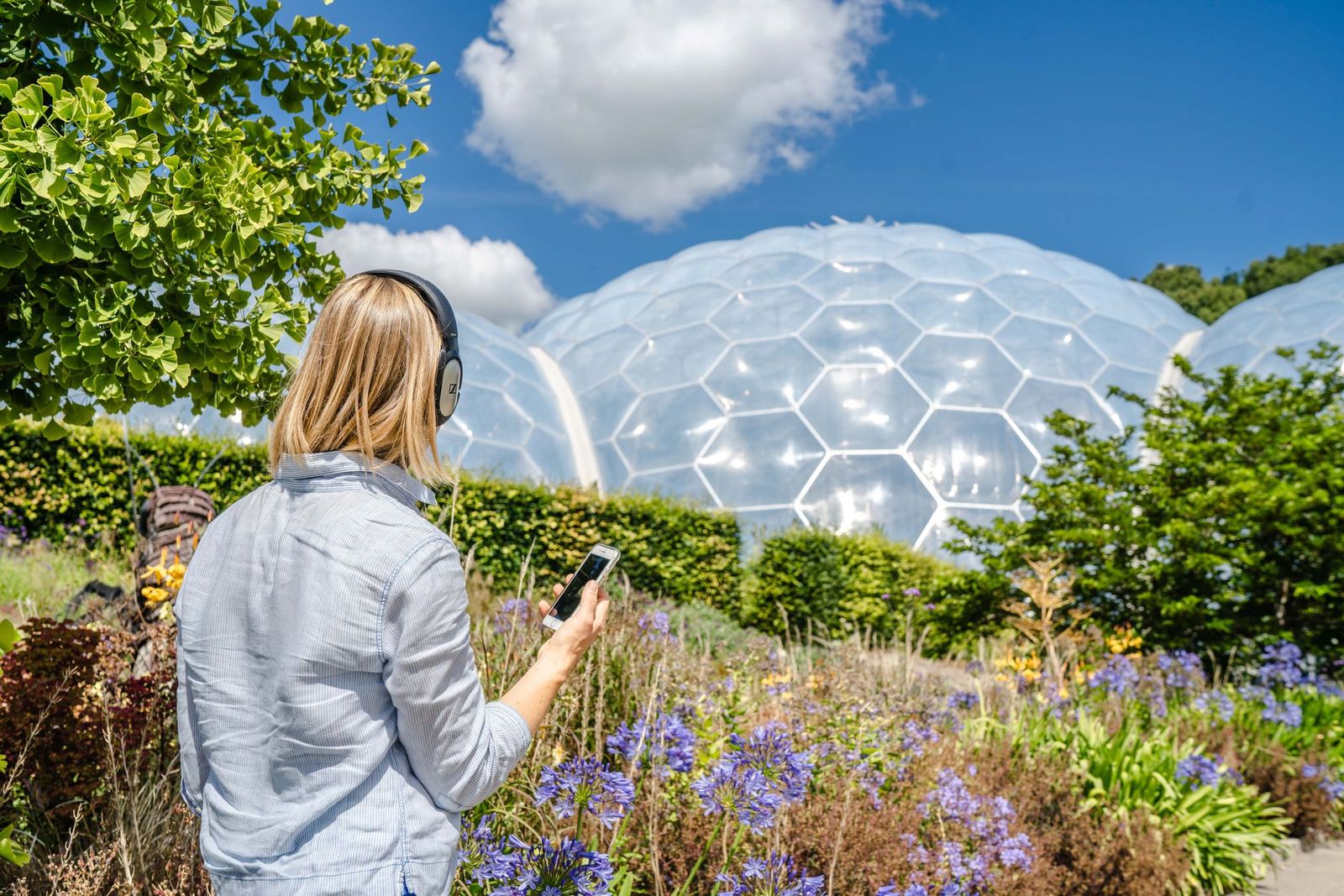 8th August 2020
This week the What's On team joined Kneehigh at the Eden Project to experience their new walk with me stories. Kneehigh's Walk With Me app launched in 2013 and features stories and tales collected from the community. Gathered from conversations with local people, their memories have been re-imaged by writers including Anna Maria Murphy, Wyl Menmuir and Vanessa Kisuule, and presented by actors including Edward Rowe, Mike Shepherd and Dawn French. There are 10 different walks across Cornwall (St Austell, the Eden Project, Perranporth, Mevagissey, Newquay, Bodmin, Helston and The Great Flat Lode) and as you walk the route stories are triggered. Often these stories are played to you where they were collected, for example a story about the dynamite works in Perranporth will play as you reach the old site. If you can't visit in person switch to armchair mode and enjoy listening from home.
With current social distancing in place, the Walk With Me app offers a great incentive to get outside and learn more about Cornwall and its people in a healthy, safe and sustainable way.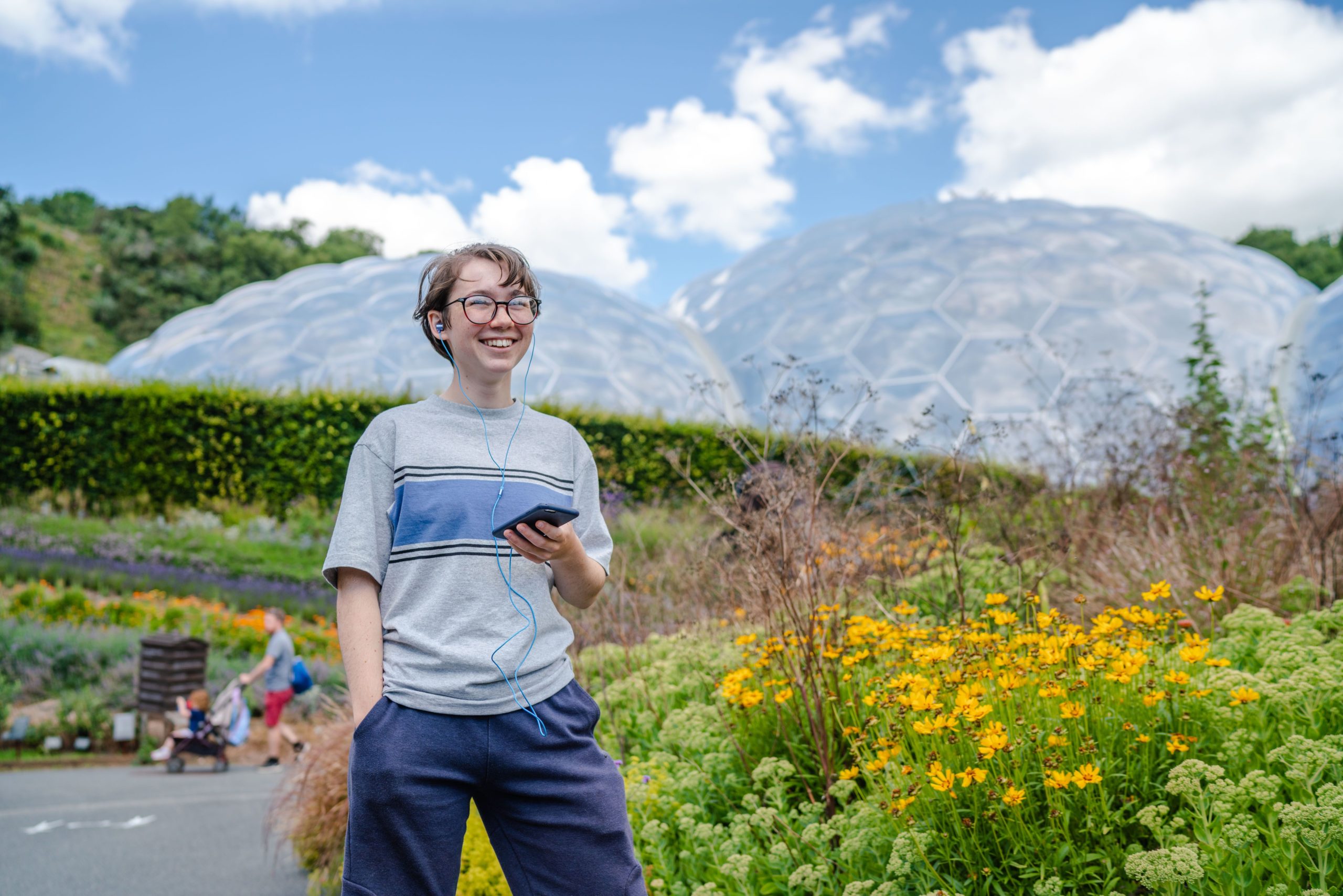 Kneehigh's four newest story trails take visitors around St Austell town and the Eden Project, and we went along to experience one on the outer Eden estate. Starting from Pineapple Car park we met the team and headed off. The stories on this trail had been inspired by participants from Eden's Nature's Way Programme and social prescribing scheme, brought to life by author Wyl Menmuir. At our first stop along the route we heard the short story of 'Johann Korpeck'. Inspired by a conversation with an Eden lunch club member, this tale focussed on a young Cornish woman who took a shine to a handsome German prisoner of war. The next chapter 'The Pit Postman' follows the local postman who used to deliver letters to Bodelva Pit before Eden's great domes were created. The final stop on our journey was 'Small Magic' inspired by a conversation with Eden's Lunch and Walking Groups Coordinator. This story featured local Richard Nancollis' mysterious shack of wonders which always had the exact item that you needed, from the weird to the wonderful.
Listening to these interpretations of local stories while walking creates a connection with the landscape and offers a new immersive and personal approach to storytelling. It can be a completely individual experience through using headphones or enjoyed as a group. However you like to listen be it with others, at home, or outdoors on your own, come for a virtual walk with Kneehigh and learn more about the beautiful place in which we live.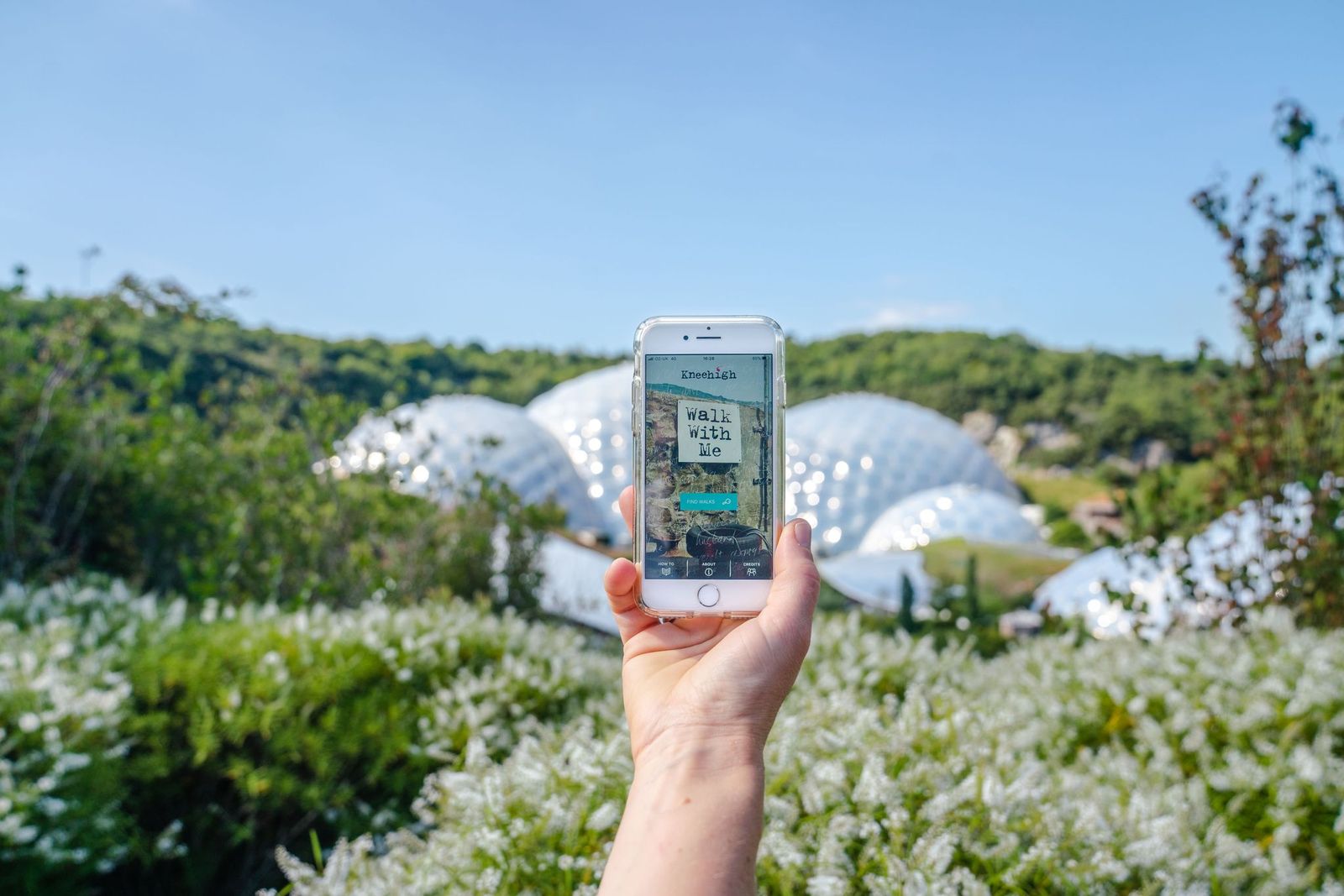 If you'd like to try out the Walk With Me app for yourself follow the steps below:
Step 1) Download the app from the Apple Store or Google Play
Step 2) Download the walk you want to do
Step 3) Select mode (armchair for listening at home or GPS mode if you're at the location)
Step 4) Headphones on and off you go!
If you'd like to find out more about Kneehigh's Walk With Me app visit www.kneehigh.co.uk/walk-with-me
Or to find out more about Eden's social prescribing scheme and walking groups visit www.edenproject.com/eden-story/our-ethos/social-prescribing-at-the-eden-project
All images used in this post are copyright of the Eden Project
---
Kneehigh
Kneehigh are a touring theatre company based in Cornwall. Artist-led with a focus on creative storytelling they create vigorous, popular and challenging theatre performed with joyful anarchy.
Facebook  Twitter  Instagram  Vimeo
Eden Project
Nestled in a huge crater, Eden Project's massive Biomes house the largest rainforest in captivity, stunning plants, exhibitions and stories serve as a backdrop to their striking contemporary gardens, summer concerts and exciting year-round family events.