Article
Experience the Magic of Cornish Culture at the Annual Lowender Celtic Festival
Redruth comes alive with Celtic culture and tradition during the annual Lowender Celtic Festival, October 26-29. Families can enjoy four days of free activities and live performances celebrating Cornwall's rich heritage passed down through generations.
The lively Festival kicks off Thursday in the Redruth Market Hall. Kids can learn the art of Cornish wrestling, join in traditional ceilidh folk dances, and experience interactive workshops in Celtic fiddle, guitar, traditional dance, language, and more. The days continue with performances by international musicians, Highland dancers, and renowned Celtic artists.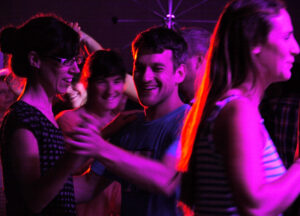 Evening events allow you to journey deeper into Celtic lore and legends. The Thriving Traditions Showcase features local dance and music groups bringing Cornish culture to life. The Prophecy of Merlin Show retells the mystical origin story of this legendary wizard through song and dance. And the Hunter's Celtic Moon Party immerses you in spooky tales from Cornish folklore.
"With over 300 talented performers across 9 Redruth locations, there are countless opportunities to engage with Cornwall's living Celtic traditions and experience the magic of our shared heritage," said Lowender trustee Jowdy Davey.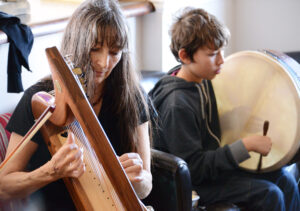 This year, young musicians can share the stage during Saturday's Next Generation session. Budding artists will choose tunes, set the tempo, and jam with mentors – acclaimed musicians Daniel Woodfield and Neil McMahon.
The Festival also offers workshops in Cornish language, traditional crafts like wool spinning, and ancient storytelling techniques to help pass these skills to the next generation. Kids attend all festival events and workshops for free when accompanied by a ticketed adult.
Experience the energy of Cornwall's Celtic roots at the 45th Lowender Festival this October. Purchase tickets online now and be part of a legacy still thriving after 45 years.
---
ABOUT LOWENDER CELTIC FESTIVAL 
Lowender celebrates Cornwall's rich and distinctive culture, championing Cornwall's living traditions locally, nationally and internationally. They are are passionate about the power of cultural exchange to connect communities, contributing to a society that finds strength and joy in diversity.
Facebook | Instagram | Twitter (X)