Article
Rattler Fest
The annual Rattler Fest is right around the corner and we can't wait to attend this great event that will kick-start the festival summer season. We're getting ready for three jam-packed days of glorious live music, celebrity DJs and (of course) plenty of Healeys Cyder! Read on to find out what you can expect when attending this year's Rattler Fest.
Rattler Fest, an adult-only celebration of all things Rattler, is back for its 2nd year which promises to be bigger, better and more fun than ever before.
From the 22nd to the 24th of April, Rattler Fest is bringing 3 full days of live music on the Rattler Main Stage, showcasing an eclectic mix of local talent, and established National and world-renowned musical acts and celebrity DJs. Amongst the first confirmed acts are: The Feeling, Scott Mills, Utah Saints & Dub Pistols. Also joining the line-up are Sam and the Womp, The Mighty Offbeats, Antimatador, Jessica and the Rabbits and many more!
© Matthew Hawkey
The spring edition of Rattler Fest will be a festival unlike any other and the first of its kind in Cornwall. There will be an array of fun new features, activities and entertainment including the Après Ski Lodge Sessions, where you can be transported from countryside to mountainside. Enjoy the enthralling atmosphere of an 'après ski' before raising the temperature and swapping your salopettes for shorts, your goggles for sunglasses and heading to the Pineapple Beach.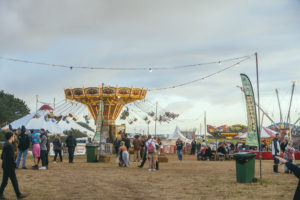 © Matthew Hawkey
Rattler Fest is the perfect day-to-night event where you can your friends can get a drink (or two) from the Late Night Gin Lounge before dancing the night away at the Orchard Silent Disco and Club Fromage. You can go head-to-head with your partner in crime, in competitions such as Mr & Mrs Rattler, and even embark on the challenge of the much-loved Rattler Olympics.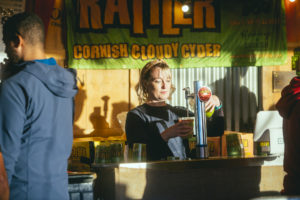 © Matthew Hawkey
This is a three-day event, so you can come along for the day or get the full weekend ticket and sleep under the stars in your own tent on the Healey's Cyder Farm grounds! Rattler Fest is less than two weeks away, so book your tickets now and don't miss out on the outdoor cider fuelled festival fun!
© Matthew Hawkey
Buy your tickets to Rattler Fest!
---
ABOUT HEALEYS CYDER FARM

Deep in the heart of the Cornish countryside, it's a family-run farm that's been lovingly making award-winning cyders, wines, spirits, juices, preserves, and sauces for nearly 40 years. Whether it's getting to the core of great flavour or thinking outside the box, they know what it takes to make apples special and love welcoming visitors to the farm so they can discover the Healeys' charm themselves.