Top Picks
The Festival of Curious Puppetry
The Festival of Curious Puppetry is coming to Cornwall from the 27th January - 14th March 2020. Offering 8 unique puppetry performances, 6 inspirational evenings of talks and an exhibition showcasing puppets from around the world, come and experience the magical world of puppetry.
The Festival of Curious Puppetry is a riot of exciting shows and events to inspire and engage people of all ages in puppetry in all its forms and fancies. From clothes peg to carved exquisiteness puppets tell us their stories and open worlds of visual possibility. The Festival of Curious Puppetry will offer affordable family performances and a chance to meet, exchange ideas and share in the fun. The festival will run alongside the Curious School of Puppetry's professional full-time training which is taking place in Falmouth for the first time.
Performance Details
Cin
derella Ashputtel
Sat 1st February, The Poly Falmouth
10.30am, £5
This stylish and playful, inventive and imaginative reworking of the Cinderella story will delight both young and old.
Family Friendly 3+ 
By Joy Haynes
Meet Fred
Weds 12th February, The Poly Falmouth
7.30pm, £8/10
When threatened with losing his Puppetry Living Allowance, Fred's life begins to spiral out of his control. A sell out hit at Edinburgh Festival Fringe, contains strong language and puppet nudity.
Sharp, funny and vastly entertaining (Lyn Gardner, The Guardian)
14 + & Adult – Contains Strong language & puppet nudity By Hijinx
The Adv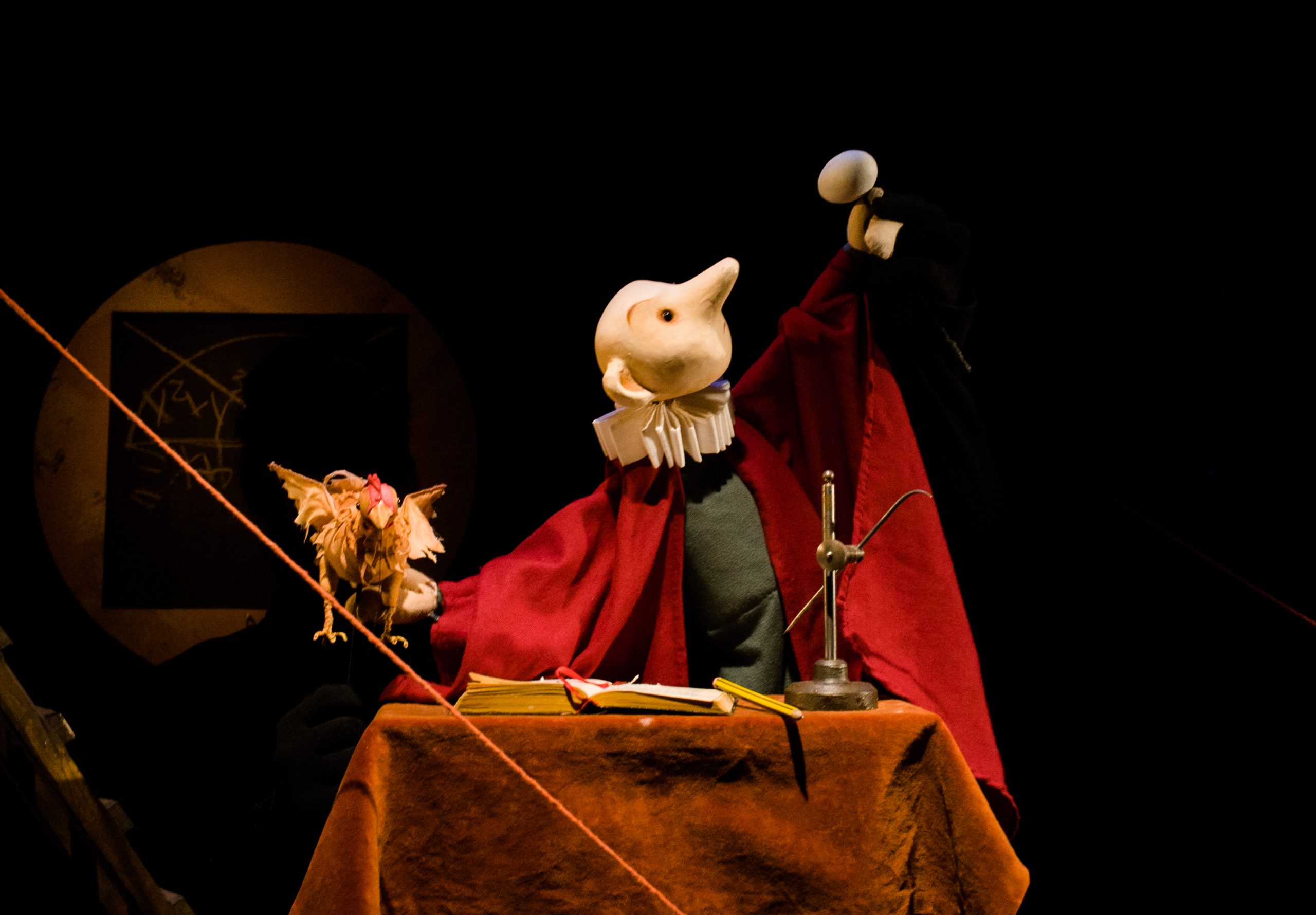 entures of Curious Ganz
Saturday 15th February, AMATA Studios, Falmouth University, Penryn Campus
3pm & 7pm, £5
A celebration of the new, the strange, the brave and the curious told through design, table-top puppetry, music and a few words, all wildly based on the principles of alchemy.
Kids and Adults 6+ By Silent Tide/Little Angel Theatre
The Dark Crystal + Q&A
Thurs 20th February, The Poly Falmouth
6.30pm, £5
Family Friendly PG
Classic film by Jim Henson followed by a Q&A with Brian and Wendy Froud, Designers of The Dark Crystal.
The As
sembly of Animals
Sat 29th February, The Tolmen Centre, Constantine
2pm & 5pm, £5
The Assembly of Animals is a performed sculpture which combines puppets, objects and scientific demonstrations. "Absolutely fascinating, undeniably bonkers" (Children's Theatre Reviews)
Family Friendly 3+ By Tim Spooner
RAT
Sat 29th February, The Poly Falmouth
7.30pm, £8/10
The Pied Piper of Hamelin reimagined through live music and shadow puppetry.
Age 10+ and Adult By The Rat Affair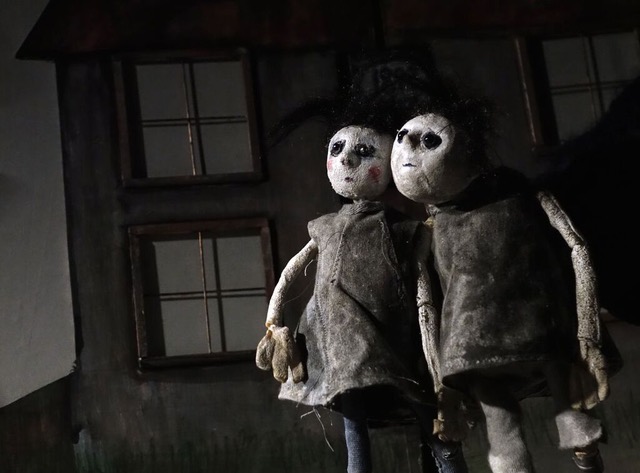 Beguiled: Cat Mother & Les Hommes Vide
Sat 7th March, The Poly Falmouth
7.45pm, £7
Sinister, charming, eerie and comic performances of slapstick puppetry and object theatre.
"…teeters between the funny and the sad, the surreal and the sinister", The Guardian
Age 8+ and Adult By Liz Walker
Curious School of Puppetry Presents! 
Weds 11th & Thurs 12th March, The Poly Falmouth
7pm, £7
A range of work from the students of the 2020 Curious School of Puppetry.
Age 7+ and Adult
Soup Nights
Open evenings with a guest speaker and soup (entry by donation)
Thu 30 Jan 6.30-9pm
Joy Haynes, Life and Puppets
Thu 6 Feb, 6.30-9pm
Sue Hill, Sculptor and Wildworks Co-Founder,
Thu 13 Feb 6.30-9pm
Julian Crouch, Designer and Puppeteer
Q&A after film screening on Thu 20 Feb
Brian and Wendy Froud, Designers of The Dark Crystal
Thu 27 Feb 6.30-9pm
Paul Spooner, Builder of Automata
Thu 5 March 6.30-9pm
Mike Shepherd, Artistic Director Kneehigh
Exhibition
27th January – 21st February
The Poly's Spring Gallery will be home to a marvellous collection of puppets from around the world showing different techniques and makers and the festival will launch with a private view on 27 January 2020 at The Poly.
---
Booking Information
The Poly Box Office
01326 319 461
thepoly.org
AMATA Box Office
01326 259 349
amata.org.uk/whatson
The Tolmen Centre
01326 341 353
tolmencentre.co.uk