Article
Wheal Martyn: Light & Clay
Follow the light trail through Wheal Martyn's woods, with laser shows and UV fun along the way, and experience the historic clay pits like never before.
This December Wheal Martyn hosted their first ever celebration of Light & Clay. After months of planning, the 3-day event featured laser shows, light tunnels, glow in the dark UV drawing, woodland trails and decorative illuminations wherever you turned. A great opportunity to experience this outdoor attraction and its historic clay pits in a new light.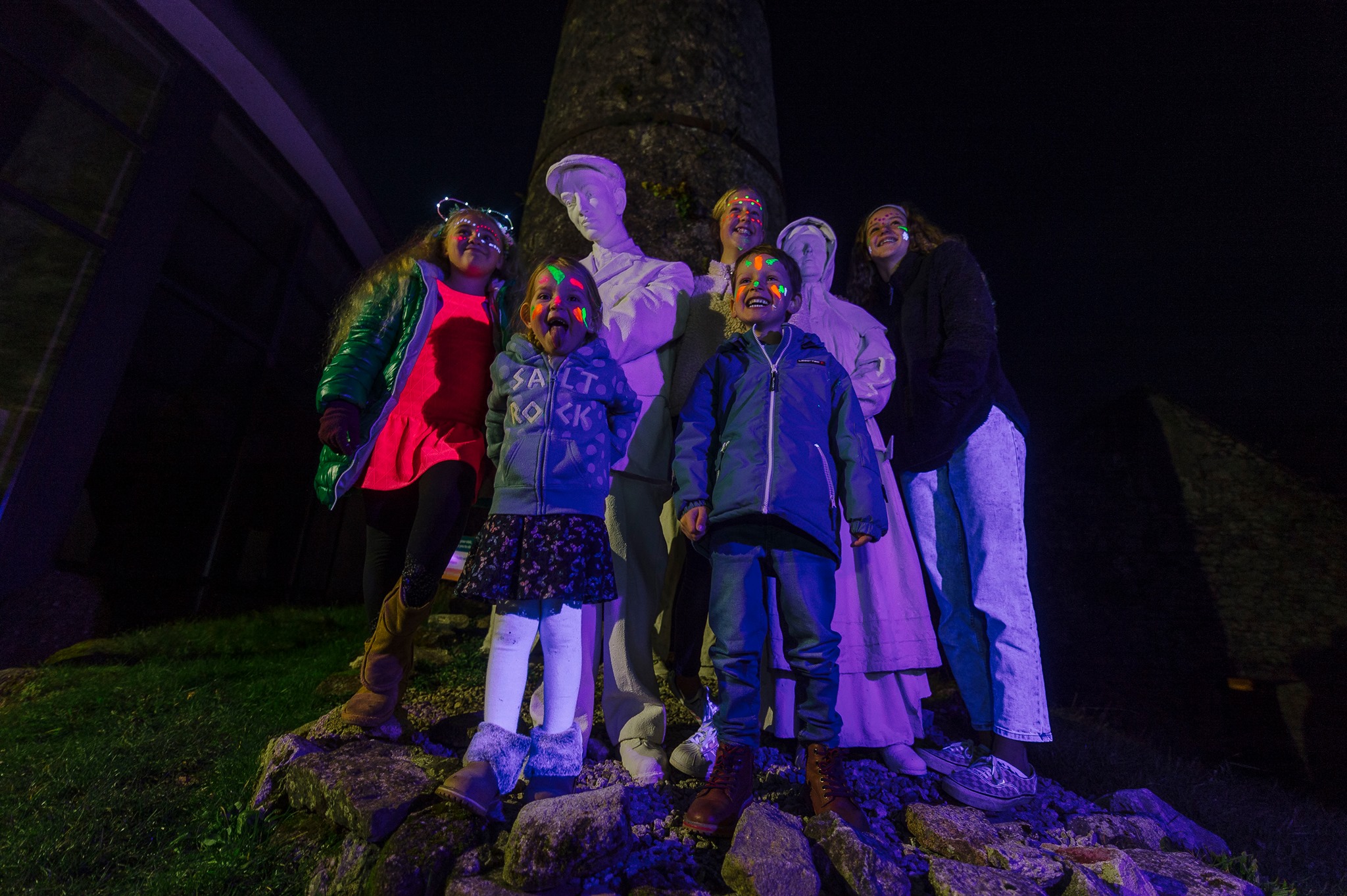 Before stepping out on the light trail we were first encouraged to make our own festive jar lanterns and decorate our faces with UV paint. Hot food, mulled wine and other festive tipples were also being offered, turning the Wheal Martyn Visitor Centre into a hive of creativity and merriment. We also spotted lots of great Christmas presents and stocking fillers in the gift shop.
Then it was time to set off! Once split into our groups we were guided through the heart of the museum, stopping to admire the lovely community Christmas trees on display. From dried oranges and paper cones, to mini gin bottles (our favourite!), there were all manner of decorations. If you are going to Wheal Martyn before 23rd December be sure to vote for the best tree.



Once outside we wrapped up in our coats, warmed by the buzz of excitement in the air. Our first stop was at one of Wheal Martyn's incredible water wheels. Originally built around 1902 by John Lovering, the 18 foot wheel, along with a slurry pump connected by flat rods and steel wire, were used to move clay slurry to settling tanks higher up the site. This combination of wheel, flat rods and pump at Wheal Martyn is the only working example out of 150 across the duchy.
Climbing higher up the clay trails we followed the glows emitted from rocks, clay lanterns, painted pottery and hanging decorations. Many of these items were made by families during October half term and children enjoyed trying to spot their creations along the way. One of the highlights of the event was making your way through the beautifully lit flat rod tunnel.



Once we reached Pit View at the topmost part of the clay trails, we were treated to a laser show, projected onto the clay pit. With accompanying music including a haunting instrumental of Walking in the Air and family favourites including Let It Go, we saw dancing images of snowflakes, water wheels, reindeer, snowmen and other Christmas characters.
If you missed the laser shows you can watch them online here.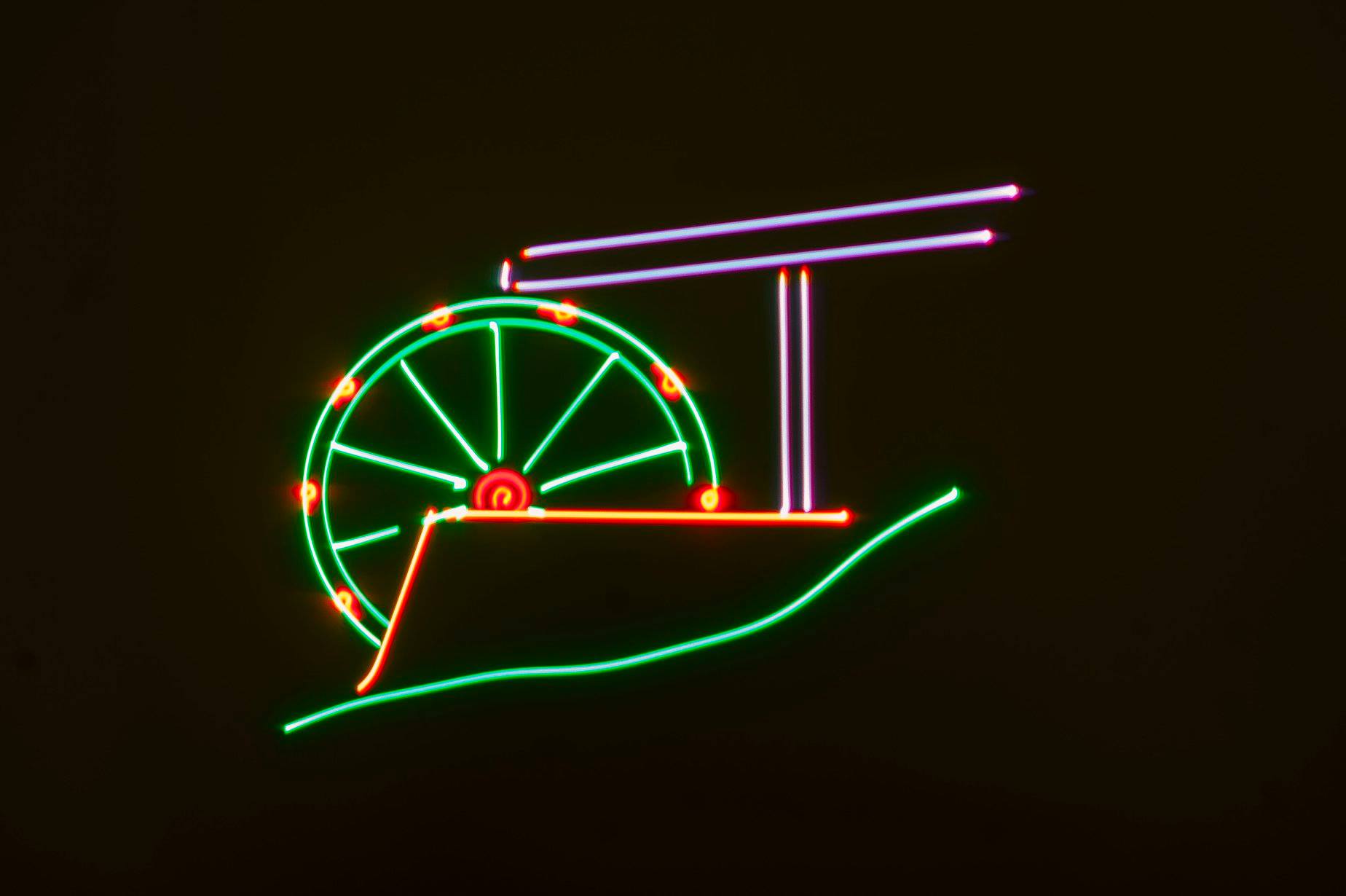 Next we were guided into the UV woodland wonderland where we had great fun using torches to create pictures on glow in the dark boards. You could also enjoy the outdoor lounge set, complete with a UV sofa, hanging lamp shades and even wall décor.
This project was created in collaboration with Greenwave Laser, a local company who produce tailored all-weather outdoor laser displays in Cornwall. Having previously produced shows at the Poly in Falmouth, Heartlands and onto cliff faces for the 50th anniversary of the RNLI, Greenwave said this event at Wheal Martyn used the largest variety of lighting innovation anywhere in Cornwall.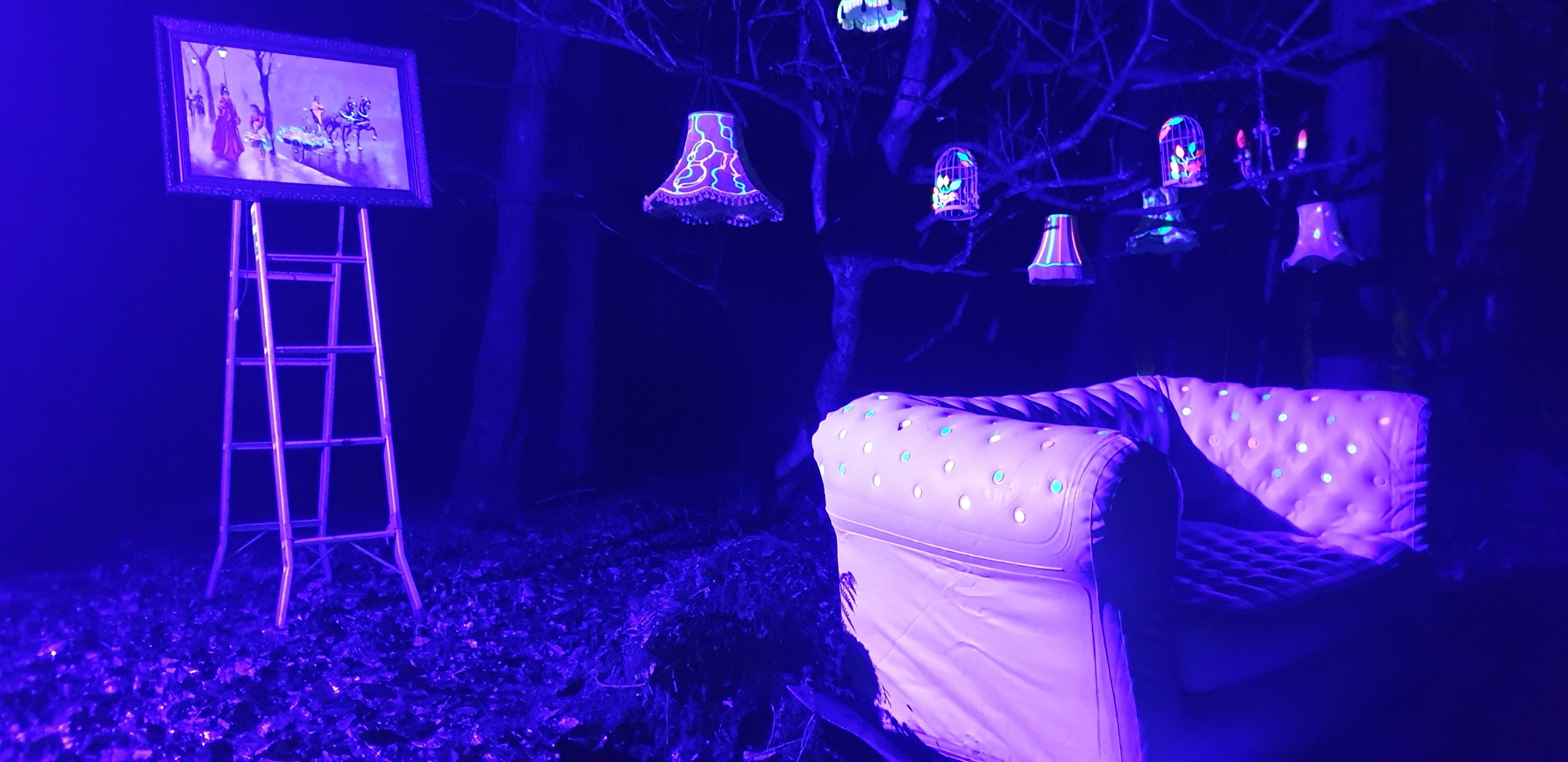 After the excitement of the laser show and UV Woodland we made our way back through the lit up grounds to the Visitor Centre where we were greeted by festive carol singing from St Austell's local Noteability Choir. A lovely end to a magical evening.
This Light & Clay event was a fantastic chance to experience Wheal Martyn and the clay pits in a new way at night. If you haven't yet visited this historic attraction, Wheal Martyn is open daily from 10am and hosts a range of events throughout the year. To find out what's on visit their venue page here.
Light & Clay was generously supported with funding by Arts Council England, Feast Cornwall and Cornwall Council, and logistical support by Imerys Minerals Ltd, and St Austell Town Council
* All images used in this post are credited to Wheal Martyn
---
About Wheal Martyn
Set in 26 acres of grounds and based around two former Victorian china clay works, Wheal Martyn tells the story of Cornwall's billion-pound china clay industry.
This post was written on 10th December, 2019